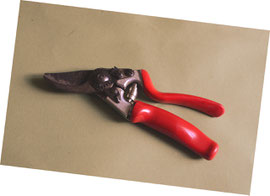 Some years ago -
never mind
how long precisely ....
How come on, leave that pretence!
Actually, when I was about five, my mum and dad used to have me spend some time - often large parts of a week-end - inside the walls of a large community hospital. 
"When I'll be a grown-up - I'm reported to have said - I will work at a larger institution than the both of you."
"So be it", they answered.
At the same time, the shadow of a syringe kept striding across the corridors, angrily looking at me. My parents couldn't help but notice my worrying, but I denied any anxiety or uneasiness. 
As years went by, I was painfully struggling my way up education and finally through exams, graduations, certificates. But, again and again, the syringe was watching me.
At long last, having little or no money in my purse, I set out to see the winey part of the world. Funny, I already heard that somewhere else.
Then, already an old man, I discovered the syringe was not out to threaten me at all. Instead, it issued a - final - warning : "What a long path to walk on", it said to me. "I only wanted to deliver this, on behalf of the God of vines". And it handed over a pair of brand new gardening scissors. 
I'm profoundly indebted to Dino Buzatti, and to some extent to Jacques Brel,
for providing me with the idea of this petty liitle page. Only their talent is lacking.
Moreover, little "moby" as it is, my ... dick-taphone keeps complaining about my poor puns.
Hope you enjoyed it !